Intra Asia Trade Lane
JAS Intra Asia business has seen substansial growth in the last 2 years and expects to continue that growth in 2016.
The Intra Asia Trade Lane is at the heart of the JAS APAC Sales Organization and caters to our valued customers in this complex and growing economy. The Intra Asia Development Team is dedicated to excellence and is guided by regional lead and direction that is aligned with the JAS Product Strategy and supported by its management.
There are specific product-sales initiatives across AIR, FCL and LCL products on focussed port-pairs. To know more, please reach out to Madu Lokan (Madu.Lokan@jas.com) who is the Intra Asia Sales Director.


JAS | WORLDWIDE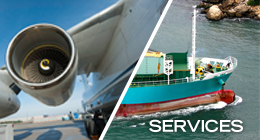 JAS CORE SERVICES
JAS INDUSTRY SUPPORT
Live Animal Transport Services